Reed Behavioral Health's Clinical Team is comprised of multidisciplinary providers including: Psychologists, Psychotherapists, Licensed Social Workers, Licensed Marriage & Family Therapists, Licensed Alcohol and Drug Counselors, Dietitians, Physicians and more. We are proud to offer an array of services and levels of care tailored to your specific needs, whether it be in our trauma-informed intensive outpatient programs or outpatient therapy clinics.
Examples of services include, but are not limited to, assessment, couples counseling, individual therapy, child & adolescent services, nutritional/dietary support, medication management, equine therapy, sleep psychology, and group therapy including IOP's.
We are here to help and support you, so please reach out with any questions.
Leadership
Eva Reed, PsyD, LP
Dr. Reed is a licensed psychologist and opened the doors of Reed Psychological Services in 2011. Prior to launching RPS, she spent many years "behind bars" working in forensic settings including the State Hospital in St. Peter, MN and in State and Federal Prisons. At this time, her caseload is minimal in order for her to focus on building her three clinics. Dr. Reed truly enjoys business ownership and entrepreneurial pursuits. That said, her caseload is never quite closed due to her passion regarding patient care, especially her work with teens and seasoned adults.
Jason Reed, PsyD, LP
Dr. Reed is a Licensed Psychologist and co-founder of Reed Behavioral Health. He is an experienced addiction professional with a primary focus in substance use disorders, co-occurring disorders and eating disorders. He has worked in a variety of behavioral healthcare organizations providing clinical leadership and program development in the area of co-occurring disorders.
Miranda Burris
Miranda is the Operations Manager for Reed Behavioral Health. She oversees clinic operations and supervises scheduling across sites. She has a Bachelor's degree in accounting from Hamline University. In her free time, she enjoys reading, traveling, and spending time with family and friends.
Carrie Chomicz, PsyD, LP
Dr. Chomicz is a Licensed Psychologist with 20 years experience treating addiction and co-occurring mental health issues. Carrie completed her doctoral degree at the University of St. Thomas and has pursued advanced training to effectively treat trauma-related disorders and symptoms such as PTSD, developmental trauma, personality disorders, depression, anxiety, and relationship instability. She is certified in EMDR and has completed training in Somatic Experiencing, AIR Network, DBT, and mindfulness. Carrie has experience working in a variety of settings, including addiction treatment centers, outpatient clinics, inpatient psychiatric units, and community mental health. She is a calm and non-judgmental therapist. Her style is collaborative and creative.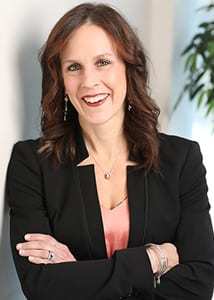 Andrea Hendel, MA, LMFT
Andrea Hendel is a Licensed Marriage and Family Therapist at The Recovery Clinic specializing in individual and family related mental health and trauma related symptoms impacting the family system. Andrea is an experienced addiction professional with a specific interest in the areas of substance use disorders, co-occurring disorders and eating disorders. She is trained in treating trauma and PTSD through the use of Eye Movement Desensitization and Reprocessing (EMDR) as well as Trauma Focused Cognitive Behavioral Therapy (TF-CBT). She uses a holistic and strengths based approach to join with individuals and families and sees the client as the experts of their lives. Her clinical approach includes cognitive-behavioral principles, systemic views, mindfulness and yoga strategies, and trauma-informed care.
Dr. Ryan Hovis, PsyD, LP
Dr. Ryan Hovis is a licensed psychologist who has an extensive background working with children, adolescents, and their families, as well as emerging adults and couples. His background includes working in community mental health, inpatient, partial hospitalization, therapeutic day school, college counseling center, outpatient hospital, and private practice. Although well-versed in working with a wide range of emotional and behavioral struggles, Dr. Hovis specializes in trauma, abuse, neglect, family relationships difficulties, anxiety, depression, behavioral regulation, developmental disorders, cultural responsiveness and spirituality. Dr. Hovis received his terminal masters in clinical psychology and his doctorate of psychology in clinical psychology from Wheaton College Graduate School. He also has been a guest lecturer at Wheaton College and Bethel University. Dr. Hovis believes in the importance of being seen and heard; that everyone's story needs to be understood. He establishes a strong rapport, and in the space created with his clients, begins to explore each individual's path to hope. With collaboration and improvisation in the therapeutic space, change begins to emerge and people begin to discover new possibilities. Dr. Hovis further believes in empowerment of each individual and family; that therapeutic success translates into people moving toward the best versions of themselves and maintaining their success over time.
Amber Jensen, MA, LPCC
As a mental health therapist, I work with clients who want to find meaning, identity, and discover a life worth living. Each of us has the ability to recognize our strengths and use them as a strong foundation for recovery and change. I believe therapy is most effective within a caring and non-judgmental environment, and building a strong therapeutic relationship is a key component to recovery and change. I have special interests in working with those with eating disorders, body image, substance abuse, mood disorders, relationship concerns, self-esteem, spiritual struggles, and life calling. Other areas of therapy include anxiety, depression, OCD, body image issues, mindfulness, nutrition, athletes, self-identity, and other co-occurring mental health disorders. I use an integrative therapeutic approach utilizing Cognitive Behavioral Therapy, Client Centered Therapy, Dialectical Behavioral Therapy, solution-focused, and strengths-based techniques.
Emily Plombon, MPS, LADC
Emily is a licensed alcohol and drug counselor with a masters in Integrated Behavioral Health from the University of Minnesota. She is trained in prolonged exposure therapy and working towards certification. She specializes in the treatment of substance use disorders, eating disorders, and post-traumatic stress disorder. Emily utilizes a person-centered and trauma-informed approach. She believes individuals pick up other's values and beliefs to maintain connection at the expense of their true self-concept. It is from shedding these borrowed values and beliefs, exploring and returning to one's true self, healing from psychological suffering occurs. Emily works to help people achieve an improved quality of wellbeing in life, through becoming the self one really is, in addition to developing or enhancing an authentic and deep sense of connection to others.
Our Providers
Administrative Staff
Johannah Freund
Johannah is currently attending the University of St. Thomas pursuing her Master's in Social Work. In her free time, she enjoys reading, spending time with friends and family, watching movies and bringing her dogs to the park.
Jamie Philipp
Jamie is currently a student at Mitchell Hamline School of Law and is focusing her studies on Health Law and Healthcare Compliance. With a background in accounting, she assists with eligibility, collections, process flows, and other various billing tasks as they arise. When Jamie is not in the office, she spends her time working on legal research, reading, and playing guitar.
Paduada Vang, CPCS, CPMSM, CPCO
Paduada manages the overall activities and work efforts for credentialing, contracting, and compliance. She is currently pursuing her Master's degree in Business Administration at Capella University. In her spare time, she enjoys spending time with family and friends, traveling, and karaoke.